The Care Zone is a place where people can go for help and advice if they've been exposed to violent, discriminative or oppressive behavior or if they're feeling a bit off due to substance abuse. The zone is available to everyone on the festival site, from festival-goers to volunteers and staff.
Professionals trained in active listening are on hand from opening to closing of festival gates. The Care Zone will be located a few meters from the Red Cross area, also featuring a stand from the CPVS (Centre de Prise en Charge des Violences Sexuelles). It also includes a breastfeeding area by Boobs & Blankets.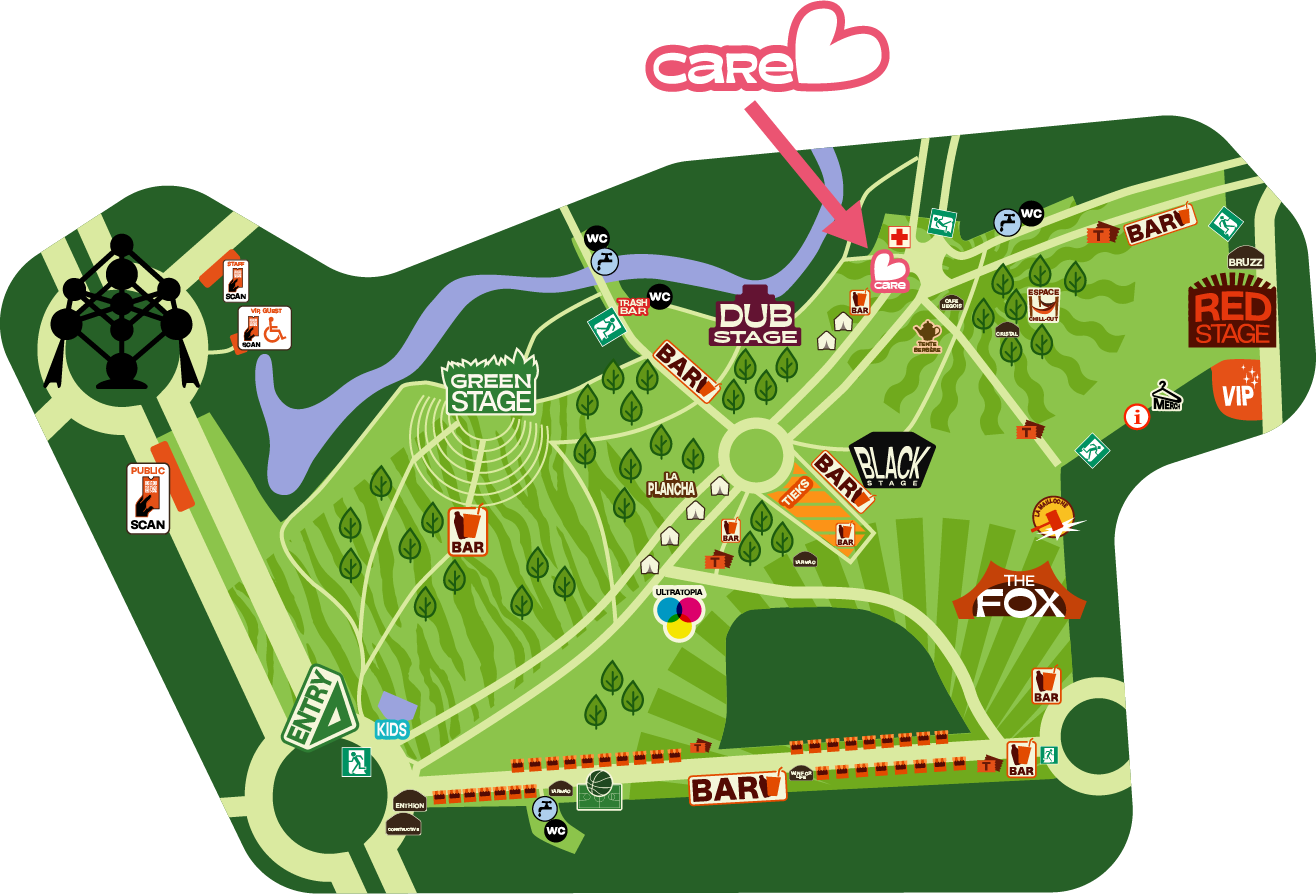 FAQ
Can I pump or breastfeed at the festival?

Sure! You can go to the Care Zone where Els from Boobs & Blankets has set up a place where you can pump comfortably. Your pumped milk can also be kept cool there, just remember to bring a bottle with your name on it and pick it up at the end of the day.